How to Find Home Mortgage Loans with Little or No Money Down
Nationwide works to find you brokers and lending corporations that have the ability to offer creative financing requiring little or no money out of pocket.
Before you start the loan process, we suggest learning the down-payment requirements and understanding how that affects your eligibility. There is no reason to be looking at mortgage offers that you do not actually qualify for. The mortgage market has changed quite a bit since the Obama signed the Dodd-Frank reform bill a few years ago. Buying a house can be a costly event so it is important to take measures to minimize the costs on home loans. We offer zero down mortgage loans from VA, USDA and FHA in some cases where states permit down-payment assistance. Are you a First Time Home Buyer looking for a loan with no down-payment?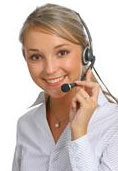 Preserve Savings with these Home Loan Programs
How to Buy a Home on a Country Road with No Down-Payment (USDA)
Government Incentives for Home Buying in Regions with Financial Instability
Finding a Home Mortgage without a Downpayment
Written by Nationwide Staff
The hardest part of purchasing a home for many consumers is coming up with a down payment. However, there are many products that a potential home owner can utilize that eliminate the need for a deposit. Chances are you will find a mortgage that fits your needs, but be sure to examine your options and be certain of the pros and cons of your choice. "Pretty much every major lender has a low- or no-down program designed to encourage first-time home-buyership," states Michelle Puggarana of the nonprofit Portland Housing Center. "Many of them even offer subsidized below-market interest rates, and mechanisms to help the buyers pay their closing costs. The trick is to sort through all of the programs out there and find the one that's right for you."
If you have special circumstances such as being a first time home buyer or having Veterans benefits there are programs through the Veteran Administration and FHA for no money down home loans. However, if this isn't a possibility for you there an unconventional mortgages that you can investigate as well.
It is possible to be approved for 100% financing. Be sure to consider whether you may need a second loan before you a payment option mortgage with a starting rate. Negative amortization, frequently called Neg Am, can restrict your secondary loan options. If there is no equity available in your home, or the equity is diminishing rather than building there possibility for a second mortgage.
Many consumers are also worried about the cost of private mortgage insurance (PMI). PMI is required on loans that are for more than 80 percent of the home's value. There is a way around this, however. Some mortgage companies an 80-20 home mortgage. They offer a 20 percent home equity loan with your purchase to cover the down payment so that you don't have to pay PMI. There are other options as well. For example, if you only have 10 percent to put down as a deposit you also get an 80-10-10 loan. However, with both these options you will have little or no equity in your home which could be dangerous.
In today's market you don't need to have tremendous reserves in your checking account to buy a home. You have to make smart choices, however. Be sure to speak with a reputable lender and examine all your options.