Home Loan & Refinancing Tips: Converting Bad Credit to Good Credit
It's no secret that homeowners have many financial advantages to consumers refinancing debt and high rate loans due to damaged credit. Did you know that a borrower can take out a secured house loan and consolidate multiple bad credit loans, collections and late credit card debts into new refinance loan featuring a fixed simple interest rate and tax deductible?
To arrive at your FICO credit score, Fair Isaac uses 22 pieces of data collected from the three major credit bureaus (Equifax, Experian, and TransUnion) to calculate a credit score--300 is the lowest, 850 the highest. The final number is a composite that comes from individual ratings in five categories: payment history (35% of the rating); length of credit history (15%); new credit (10%); types of credit used (10%); and debt (30%). Income is not a factor. "A person can have a very high income and never pay their bills," said Craig Watts, public affairs manager for Fair Isaac.
"Credit scores are very powerful predictors of consumers' future [bill-paying] performance," says Mike Fratantoni, a senior research director at the Mortgage Bankers Association. But with the rise of technology that can automatically assess consumer creditworthiness within minutes or less, FICO scores are now requested by mortgage lenders, insurance companies, cell-phone providers, utilities, landlords, and even prospective employers. That's a good reason to make managing your FICO scores a high priority.
If you have made mistakes in the past and you have low credit scores, a timely cash-out or debt consolidation refinance, even if it's a bad credit mortgage loan, can make all the difference in the world. A recent government survey show 67% of home mortgage loan refinances are used to pay off debt, and for a good reason. The question you need to answer is – Would a home loan that pay off charge-cards and refinances bad debt improve your credit score? We suggest you focus on addressing that question before making a commitment using your house in a loan transaction.
Talk to Friendly Lenders about New Opportunities on Home Refinance Loans for People with Bad Credit
Paying off you debts will lower your debt ratio and, in turn, raise your FICO scores because debt makes up 30% of your credit score. If the rates on your existing mortgage are lower than current market rates, you can still consolidate your credit card debt with a home equity loan (second mortgage).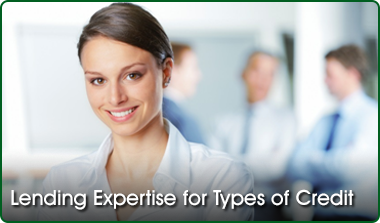 How much equity do you have to work with to pay off your debt? It all depends on your combined loan to value (CLTV)--the total of all mortgages you owe on your home divided by the appraised value of the property. Most lenders want a maximum CLTV of 80% for refinancing pre-existing debts. However, some may go as high as 125%. However, the lower the CLTV, the less risk there is for lender loss should you default, which could result in lowered interest and lower payments on your loan. – Article written by Maria Nyce
Maria has written dozens of finance articles for banking institutions across the country. She understands the demand for subprime mortgage products that people with low ficos and a history of poor credit need.