Bad Credit Home Loans & FHA Credit Score Requirements
FHA continues to be more aggressive than traditional lenders as they accept low fico scores from borrowers with less than great credit. While government home loans are ideal for those with less than perfect credit, the FHA does have some regulations regarding house loans for people with low fico scores. Many people would agree that qualifying for a home loan with bad credit is easier said than accomplished. FHA credit requirements are typically much more lenient than Fannie Mae or Freddie Mac. When looking to get the maximum loan limit amount on a new home within an area, it is recommended that an applicant have a credit score of 580 or higher, however a credit score of 500 is required to obtain a standard FHA home loan of any sort.

Due to the ever changing nature of the housing market, the FHA will regularly change the terms and conditions of their home loans, allowing their regulations to go with the natural flow of the market. Just a few years ago, the FHA changed their minimum credit score amount to 500, allowing only those with a credit score at 500 or above to obtain the FHA home loan they desire when purchasing a new home. It is recommended that a person makes sure their credit score is at 500 or above before applying for a FHA mortgage to ensure they have the best chance of their application being approved. When considering lenders, make sure you start with companies that a proven track record on bad credit and home loan programs with non-prime options.

For those with no credit, the FHA does make some considerations. A person with little to no credit can apply for a FHA home loan using a special application process, and the prospective home buyer will be required to submit documentation to prove that they are able to pay for the mortgage in question. The FHA will outline requirements for these borrowers with little credit to allow them the chance to obtain the FHA home loan they desire to purchase their new home.
While the credit score minimum guidelines are used for the majority of typical FHA home loans, the FHA also has some exceptions in place for borrowers with special circumstances. A good rule of thumb is for a person to never assume they will be automatically denied without meeting with a FHA approved lender first, and to explore all of their options before giving up on the idea of obtaining a FHA home loan. Meeting with a FHA approved lender will allow a person the opportunity to see exactly what their options are in terms of finding a FHA home loan, and ways in which they can increase their chances of being approved. Also, an approved lender may be able to give a prospective borrower tips on how to get their credit score up to speed over time to ensure they will be able to be approved for their loan in the future.
Take a minute and answer a few questions on the form above and we will match you with some lenders that specialize in home loans for people with bad credit. The lending quotes are free and there is no obligation.
How to Find a Home Loan with Bad Credit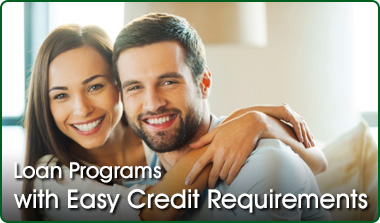 As mentioned previously the most common choice for people with a bad credit history is the FHA mortgage, and it can be used not only to purchase a new home, but to refinance one as well. The FHA credit and LTV requirements are lower than traditional loans, and allow you to secure a refinance approval and reach whatever goals you've set. Even those with a credit score below 600 do have some options here, but the first step is understanding your situation and that your options will be slightly limited compared to others with better credit histories. Yes we can introduce you to subprime lenders that still offer home loans for bad credit, but typically the non-prime programs require more equity and a lower LTV.
If you already own a house, securing a bad credit refinance mortgage could change your life in a significant way, giving you the ability to improve your financial stability simply by lowering your monthly mortgage payment could immediately reduce your housing expenses. But the first step is qualifying for that loan, and at the moment that means taking the time to review all of your information and ensure that you speak to loan representatives that specialize in these types of poor credit score house loans.
FHA Credit Requirements
Buying a home is a dream for millions of people, but unless you've suddenly won the lottery or inherited a windfall, the odds are that you don't really have the funds to purchase a home outright just lying around. That's where mortgages come into play, and securing a FHA loan mortgage is a must for the majority of people buying a home today.
But what about your credit score? The traditional wisdom is that credit scores need to be very high in order for you to secure a loan at all. That's true to a point, and those who are seeking a home loan need to remember that their credit will have a major influence on the loan they receive – but a lower than normal credit score doesn't mean you can't get a loan at all.
The FHA Home Loan
FHA loans are backed by the US government instead of private companies like Freddie Mac or Fannie Mae. As a result, lenders are able to offer much better qualification rates that allow them to receive a loan for a home – even if they don't qualify for one from a more traditional lender.
FHA loans have been used by millions to secure the loan that they need to get into a home thanks to the easier qualifications and the fact that interest rates are still very low for those with less than perfect credit.
What Does Your Credit Score Have to Be for a FHA Loan?
So, what do you need to know about FHA loans, exactly? There are several key things to pay attention to here. These include the following.
First, understand that credit score requirements are much lower. For traditional loans, a credit score of 620 or higher is needed. But with FHA loans, credit as low as 520 has been accepted and could be enough to secure a loan.
Lenders offering FHA loans often use a variety of other things to determine eligibility for a loan. Things like your debt to income ratio, time at current job, amount of income, and other factors will weigh heavily as well. The bottom line is, your credit score isn't the only thing that they'll look at.
However, your credit score does impact the loan. One way is with the down payment. But again, even with bad credit you'll find that an FHA loan is often a better choice. For example, most traditional loans require a down payment of 20% in order to secure the loan. But with an FHA loan, those with a credit score of more than 580 can get a loan with a down payment of just 3.5% of the total purchase price of the home. For those with a score below 580, the down payment is still just 10% - half of what most lenders require.
Another thing to understand is that not all lenders are identical. While FHA loans are indeed backed by the federal government, lenders do still set their own terms. That means that one lender could require a credit score of 620 while another requires you to have just 560. Other terms and conditions may vary as well. Because of this, it's important to shop around and do some research into each loan and lender. This way you can find the one that is right for you and your situation.
These are the fundamentals of FHA credit requirements, and highlight just what it is that makes these loans so special. To get the home of your dreams, it's well worth paying attention to what FHA loans can offer you and why they have helped so many others get the home they wanted.

Final Considerations
Now that you see just how easy it can be to qualify for an FHA loan, it's worth mentioning a few other points that those thinking about a home loan should consider. These include the following.
First, remember that while FHA loans make it easier to get a loan, that doesn't mean that you need to forego proper care of your credit score or financial situation. Always work on improving your attractiveness to lenders. Steps like reducing overall debt, paying all bills on time, and removing inaccuracies from your credit report will help ensure that you can qualify for these loans.
Also bear in mind that FHA loans are available in a variety of forms. From refinancing through the FHA to buying a first home to taking out a reverse FHA mortgage, there are multiple ways to borrow funds from the FHA that could be right for you. Once you have a government loan like FHA, you can refinance with a FHA streamline and you'll have no closing costs.
All in all, the key thing to understand is that FHA home loans provide one of the best opportunities for anyone hoping to buy a home. They're easier to qualify for than traditional loans and have much better terms and rates attached to them. As a result, those thinking of taking out a home loan should make sure to consider FHA loans and compare them to their other options.