FHA Flipping Rules for Home Loans in 2019
Real estate investors who use FDA loans to finance their investment properties should be aware of the FHA flipping rules that could change in 2019. There have been some changes with FHA loan flipping regulations in recent years. The Federal Housing Administration has made it a priority to keep the FHA competitive when it comes to offering attractive loans to flip houses. FHA home loans have been a driving force for Americans seeking affordable mortgages. Keep reading to learn the details.
Types of Real Estate Investors
There are two major types of investors in real estate. The first type is buy and hold for long term cash flow. Buying and holding real estate means you are holding the property for years in most cases and taking rental or owner financing income from the property each month.
The second type of real estate investor is a property flipper. A flip is a short-term real estate investing strategy where you buy a property under market value, perform certain repairs, and then 'flip' it or sell it for a certain amount of profit.
Both of these strategies work for building wealth. But when it comes to doing flips in particular, the Department of Housing and Urban Development has instituted certain FHA flipping rules and restrictions. The rules may prohibit the investor from selling the home quickly. This is known as the FHA flipping rule. It can really cause some problems for an investor who needs to sell the home to get his or her money and move on to another deal.
FHA, and most mortgage lenders, define a flip as a home that the owner holds for a short period of time, and then is sold for profit. It is important to know that flipping a home is not illegal, but it has to be done in a certain way if an FHA loan to flip the house is used.
FHA Rules for Less than 90-Day Home Ownership
The seller must be the owner on title and the sale of the property may not be a contract assignment. The person or the entity on title has to be the seller. Also, lenders must have documentation that proves who the owner is to FHA and HUD. Also, appraisers have to give earlier sales of the property over the last 36 months.
The most restrictive rule is the 90-flip rule. FHA does not allow a buyer to buy a home that owned by the seller for under 90 days. Thus, the purchase date on the contract has to be 91 days after recorded date on the deed. Otherwise, FHA will decline to insure the loan. The lenders will not be able to close a loan if they do not follow the FHA flipping rules. It is important to determine your eligibility before you apply for a FHA home loan randomly online.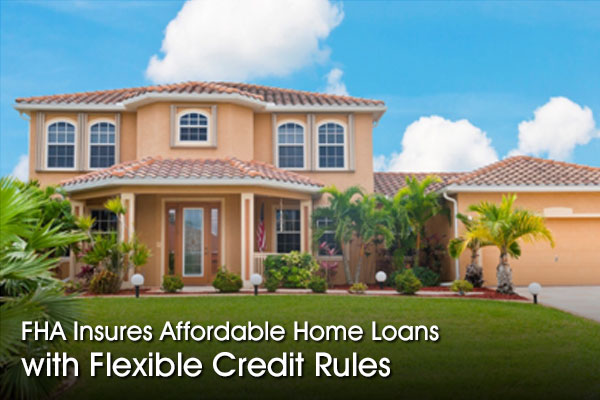 FHA Rules for 91-180 Days
FHA states that days are counted beginning with the deed recording date through the contract signature date. FHA will require a waiting period of 90 days. Properties that are owned from 91-180 days will have other rules. Thus, if the resale is from 91-180 days, and the purchase price is 100% or more over the seller paid price, another appraisal will be needed. FHA will not let the buyer pay for the second appraisal.
FHA may require more documentation such as a second appraisal if the sale date is from 91 and 365 days, and the resale price is at least 5% or more than the lowest price of sale on the property in the last year.
Exceptions for FHA Rules for Loans to Flip Houses
Not every home that has been acquired recently is a flip according to FHA. These examples are potential exceptions to the FHA flipping rules:
Properties that have been bought by a relocation firm or employer
Resold HUD homes under the REO program
Government agencies in the US that are selling single family properties related to programs that those agencies operate
Nonprofit organizations that have been approved to purchase HUD owned SFHs at a discount with restrictions on resale
Properties that were acquired by the seller via inheritance
Agencies with local and state governments
Properties that are located in presidentially declared disaster areas
Summary on FHA Flipping Rules
The above are the rules pertaining to flips with FHA loans. This type of FHA financing is often desirable for investors because the rates are low, the income and credit qualifications are reasonable, and FHA down payments may be as low as 3.5%. Some FHA-approved lenders may be able to issue a loan on a property to a person with a 620-credit score.
The debt to income ratios that FHA approved lenders use also are quite reasonable and can vary from lender to lender. The ease of working with an FHA mortgage loan makes them very appealing to investors.
But if the FHA option does not work out for you due to the flipping rule, there are other loans available. Those who qualify may opt for a 100% financing VA or USDA loan.
There also are now conventional loans backed by Fannie Mae and Freddie Mac that have down payments as low as 3%.
Last, note that there used to be an FHA flip waiver rule, but that waiver expired at the end of 2014 and has not been revisited. It is possible that FHA may revisit this and other rules in the new Trump administration, but that remains to be seen. The Trump administration appears to be keen on expanding FHA loan rules and requirements in 2019.
Recent Article Posts