Consolidating Debt with Home Equity Loans & 2nd Mortgages
Nationwide provides refinancing for home equity mortgages and secured debt consolidation solutions for homeowners with excellent and not so great credit. One of the easiest ways for homeowners to save money is for them to take out a 2nd mortgage or equity loan with a fixed interest rate to refinance adjustable rate credit cards. Homeowners have the unique ability to consolidate debt while receiving tax deductions in the process.*
We will match you with brokers, lenders and finance companies leading the charge online with home equity loans that have opened the door for many American home financing opportunities.
We will help you find home equity lenders and brokers that helped pioneered new territory for consumer credit card consolidation with revolutionary cash out lending. Our ability to secure loans for homeowners with sub-prime and bad credit has set us apart from our competition. Accessing cash through your home has become essential for many homeowners to avoid bankruptcy. Talk to debt refinancing consultants that can help you figure out how you can save money by taking out a home equity loan to reduce the interest paid on debt.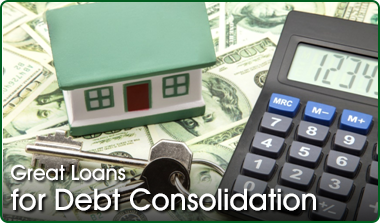 Tips for Consolidating Debt with a Home Equity Loan
Debt consolidation loans are used to avoid bankruptcy, refinance revolving credit cards, pay off adjustable rate interest, lock into a fixed-rate home equity loan to refinance lines of credit, increase cash flow and for getting a loan that shortens terms for paying off debt. "According to mortgage broker, Todd Bradfield, consolidating credit card debt into a second mortgage can have the most significant impact on increasing your credit score." Where to Find the Top Home Equity Loan Programs Today.
Follow these home equity tips when shopping for your next debt relief solution: