ARM Home Equity Line of Credit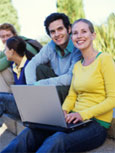 Homeowners should know there are several types of home equity lines of credit available for multiple purposes. If you are excited to get money by using the collateral in your house then you might find comfort with these revolving lines of credit. This site can help you in your search for home equity programs for people with good and bad credit scores. You can look at credit line options do not require a minimum payment each month. If you do not use the funds, then you won't have to make a payment.
We pride ourselves in providing a platform for consumers to find competitive home equity products at a reasonable rate. If you are looking to get money using your equity and want the best possible loan, then let Nationwide Mortgages help you get qualified today. We offer rates for first and second mortgages whether you are buying, refinancing or simply need some cash out.
Shop adjustable home equity rates and compare credit lines with draw options from 10 to 20-years. Select variable loans with adjustable rates that are attached to interest only. Our company is focused on equity products to keep you updated with the latest opportunity for homeowners.
Get a free loan quote from an experienced loan officer. There is never any application fee or any obligation for researching rates or mortgage companies.