Pick a Payment Loan
Option ARM - Deferred Interest - Neg Am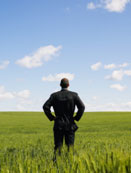 Check out our low rate negative amortization mortgage loans for home purchase, refinance, cash out and debt consolidation with several payment options.
Pick a payment loans are mortgages that advertised low rates. This is a great way to increase cash flow and preserve capital for investments. It can also help you qualify for the house of your dreams. Take advantage of deferred interest and the flexibility that comes with 3 different payment options.
Fully Indexed Fixed rate Mortgage Payment
Interest Only Mortgage Payment
Deferred Interest –Neg AM Payment
Mortgage Rates Have Never Been Better