When it comes to keeping your family and valuables safe, there are many things you can do to be proactive about home security. Since you can't always be there, it's important to ensure that your home stays as secure as possible to avoid a burglary or home invasion. Whether you go out of town frequently or travel for business, today's busy homeowners need to be vigilant about keeping their home properly secured. Fortunately, there are some things you can do to be proactive and help prevent break-ins from occurring.
The doors and windows in your home are the main point of entry for potential burglars, so keeping them as secure as possible is the most important step in making sure your house stays properly secured. When you're not at home and at night before bedtime, always lock your windows. A window that isn't locked provides easy access to people who want to get inside. The front and back door of your home should not only have standard locks but deadbolts as well. Be sure to install three-inch-long screws for the strike plate so they go deeper into the door's frame. This will prevent criminals from kicking the door in, since the screws will provide extra strength for the door, making it virtually impossible to kick open. Use high-quality deadbolts that are made of steel to add another layer of security. Back sliding-glass doors should also include a bar lock to keep intruders from attempting to open them from the outside.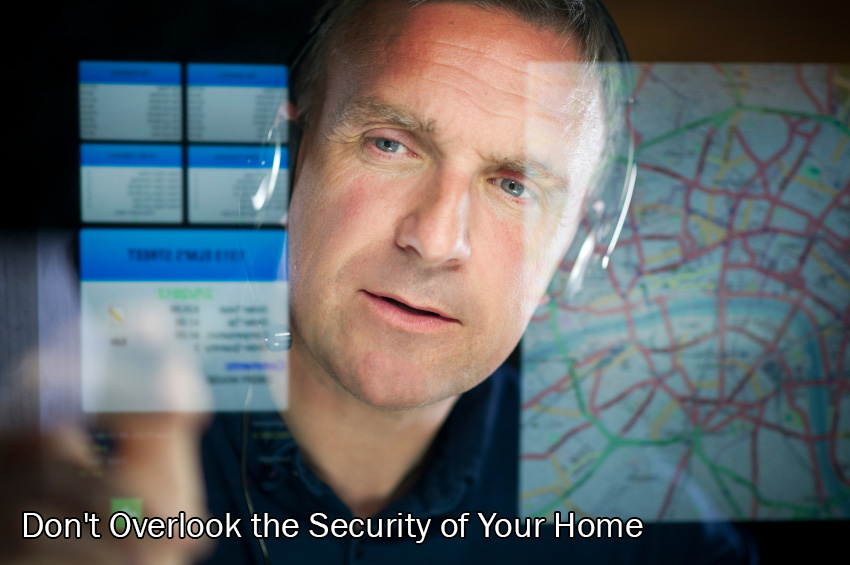 If you're planning a trip out of town, ask a neighbor to keep a watchful eye on your home. Have someone bring in your mail and newspaper so it appears as if someone is there, and always leave a light on so that anyone who passes by will think someone is inside. Use a timer for your lights to sporadically turn them off and on. This gives the appearance that someone is currently in the house. Many criminals will watch a home if they think no one is there, so lights turning on and off gives the illusion that there is, in fact, a person inside. Store ladders and step stools securely in a locked garage or shed so that intruders can't use them to break into high windows. Make sure that your garage and the interior entry door are properly locked. If you're in the market for a home, look for neighborhoods that have most of the homes currently occupied. Areas where there are a lot of vacant homes for sale can be a welcoming environment for possible break-ins. Drive through the neighborhood at night to see if other people use motion lights or security lights. Neighborhood watch signs are also a good indication that everyone is looking out for one another.
A quality security system consisting of cameras and an alarm can be another great way to provide excellent home security. Today's modern systems offer small motion-detecting cameras that will turn on and start recording if a person or animal passes by. Some models are wireless, providing homeowners with a quick and simple installation process. Many new systems also include easy-to-use smartphone apps that allow you to monitor your home remotely no matter where you are. Other home security systems include a DVR, or digital video recorder, that lets you store and keep footage in case you need to provide it as evidence to the police. PTZ, or pan-tilt-zoom, cameras are a highly functional style of security camera that allows you to move the camera from side to side and up and down and zoom in at the touch of a button. If you don't mind paying a monthly fee, you can also enroll in alarm system services that will contact you and the local police if there's an indication of a possible break-in. These alarm systems will also sound a loud siren to scare off any intruders. When it comes to keeping your home and family safe, being aware and vigilant is the key to providing a safer place to live.