Bad Credit Mortgage Programs
Low Fico Loans Ok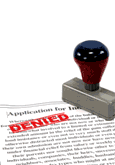 We are a mortgage lender that provides all types of home mortgage loans for consumers looking to rebuild their bad credit. Nationwide Mortgages offers non-conforming, sub-prime, and hard money loans to borrowers with both good and bad credit.
We pride ourselves in providing competitive mortgage loan products at a reasonable rate of interest. If you are looking to lower your payments and want the best possible loan, then let Nationwide Mortgages help you get qualified today. We offer rates for first and second mortgages whether you are buying, refinancing or simply need some cash out.
Shop bad credit mortgage rates and compare loans with options from 10 to 50-years. Talk to lenders about a variety of loans from fixed rate, adjustable or interest only. Our home equity loan company will keep you updated with financing news with helpful home equity advice and information about your loan in process.
Get a free loan quote from experienced bad credit mortgage lenders. There is never any application fee or any obligation for researching rates or home loan programs.