Here are some of the best reasons we think that every home owner should have a HELOC loan.
#1 Consolidate Debt
A HELOC will carry a higher interest rate than your first mortgage, but you can be assured that the rates will be much lower than your credit cards and other short term personal loans.
If you use your HELOC loan to pay off thousands of dollars of credit card debt, you can pay it at a much lower interest rate – often by up to 10% or more – and you can pay it off many years.
Consolidating credit card debt into a much lower monthly payment is without a doubt the most popular reason that homeowners get HELOCs.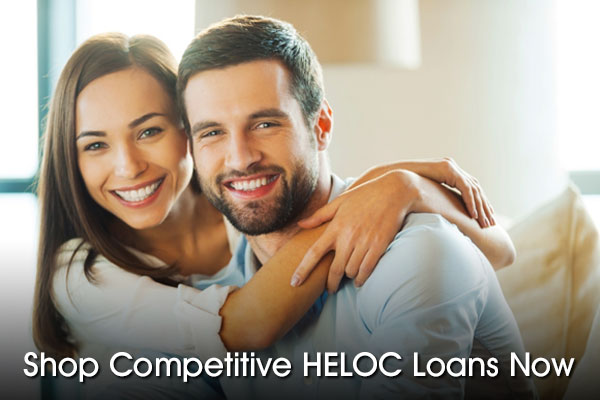 #2 Pay for Home Improvements
Another popular reason people get HELOCs is to get the cash they need to make home improvements. Whether you want to expand your family room, add a bedroom, or rehab the kitchen, paying for a home renovation can be hard to do. One of the best and most common sources of the cash to do these remodels is home equity.
By renovating the home, you can usually increase the value of the property. This will benefit you when you sell the home, or when you decide to pull out more cash.
Many home owners also like to do home renovations just so that they can attain more enjoyment from the home while they live there. When shopping, ask the HELOC lenders whether a 203K loan is a good option when considering a home equity line of credit with your specific credentials.
#3 Pay for a Small Business or Investment
Getting money from a HELOC and home equity is some of the lowest interest money that most people will ever find. So, a HELOC loan can be a good tool for investing in a business or real estate investment. The interest rate on the loan is very low. As long as you are able to make a reasonable profit with the money, it can make great sense to use HELOCs in this way.
#4 Peace of Mind with a HELOC Loan
Some people get a HELOC simply so that they have an available equity line of credit if something happens. If there is a major car repair or health emergency, the home equity line of credit can be a backstop to ensure you have the personal finances to handle the storm. Unlike a home equity loan, with a HELOC, you only pay interest on the portion that you access. That peace of mind is a great thing for many people.
You should check with your lender to see if you have to use some of the home equity credit line within a certain period.
A HELOC loan has other benefits as well:
#1 Interest Only Payments
Most lenders do not require you to pay down the balance on the loan for at least the first five years. You will usually only need to make interest payments in the draw period. You will need to eventually pay principal to get rid of the loan, but interest only payments offer you flexibility when you need it.
#2 Tax Deductible
Most mortgage interest is tax deductible on your federal tax return. The size of the HELOC debt cannot be higher than $50,000 for a single filer and $100,000 for couples filing jointly. But the tax advantage of having debt on a mortgage cannot be overstated.
Many people are able to save at least a few thousand per year on their taxes with a HELOC loan.
#3 Improved Credit
When your HELOC loan is approved and you make your payments on time, the account will be seen favorably on your credit report. The most important factor in your credit score is how reliably you make payments. If you make payments on time, your score will go up.
Also, when you pay off credit cards and take on mortgage debt, this also will typically increase your credit score. Credit agencies look more favorably on long term installment debt that is secured by property, as opposed to short term credit card or personal loan debt.
Getting a HELOC loan is a real financial windfall for many Americans today. With interest rates low and property values rising, now is a great time to get a 2nd mortgage and use the money in a way that benefits you financially.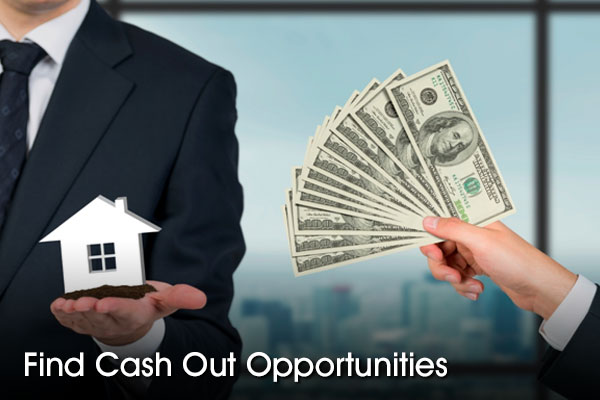 HELOC Loan or Second Mortgage?
A second mortgage is where you pull out your equity in one lump sum. The other is a HELOC loan, where your lender gives you a line of credit equal to your amount of equity.
The type of loan you select will depend upon why you need the cash and how you plan to use it.
If you want to pay for one single expense, such as paying for a new roof, or pay off credit card debt, you may want to get a second mortgage. You can get a second mortgage at a fixed or adjustable rate that you pay back over time, as long as 30 years. You must pay closing costs, but don't worry, they are lower than on a first mortgage.
If you need money over time, such as for a six-month home improvement project, you may want to get a home equity line of credit.
A HELOC loan will give you a credit limit that you can borrow against as you need it. You are only paying interest on the amount borrowed, and you do not have to pay the loan back until a certain period time has passed, such as 10 years. But you do need to pay interest only payments on the loan during the draw period.
HELOC rates are adjustable. They are usually lower than second mortgages, but not as predictable.
How to Maximize Money with a HELOC Loan
With interest rates still very low in 2018, and home prices increasing, more home owners are choosing to pull equity out of the home. Those who decide to do so often choose to get a home equity line of credit, also known as a HELOC. If you are thinking about a HELOC loan, there are critical things to know about these highly popular loans. Keep reading to learn how to maximize the advantages you can enjoy with a HELOC.
What Is a HELOC Loan and How Does This Type of Credit Line Work?
First, let's simply explain what a HELOC is and how it can help you. A HELOC is a line of credit, a form of a second mortgage loan, where your line of credit is based upon the equity you have in your property. A HELOC works very similarly to a credit card line of credit. The major difference is that the line of credit is set based upon your home equity.
Let's say that you are granted a $50,000 HELOC line of credit. You can spend up to $50,000 of your home's equity in any way you wish. Home owners will usually be mailed a credit card or debit card that you can use up to the approved credit limit.
A HELOC typically comes with an adjustable interest rate that can increase based upon market interest rates. The monthly payment can go up over time on a HELOC.
A home equity line of credit usually has a low interest rate at first with interest only payments. After the draw period on the second mortgage expires, often in five or 10 years, the home owner must pay back both interest and principle.
A HELOC loan is the most popular form of loan to tap your home equity; the other is called a home equity loan which is a lump sum payment of your equity.
An equity line of credit is most popular because it comes with a lower interest rate than a home equity loan. It also is a line of credit where you can use as much or as little as you like up to your maximum credit line. This means you only are charged interest on the amount you have used.
As with a home equity loan, you can usually write off the interest you pay on your tax return. This can save you a great deal of money each year on your taxes.
What People Use a HELOC Loan For
A HELOC is backed by your home, meaning that if you don't pay, you may lose your home. That is why you should carefully consider if you do want to get a HELOC, as it puts your home at risk. If you can pay the loan however, this is some of the lowest-interest money you can get.
It is common for home owners to pay off credit cards with a HELOC, as you easily can save 10% in interest per year over unsecured loans. Experts disagree on whether this is a smart use of your equity or not. If paying off the credit cards with home equity results in running up the cards again, you now have both a HELOC and more credit card debt. If you have the discipline to not run up the cards again, it can be a logical financial move.
Another popular use of a HELOC loan is to use the money for a home improvement. This can be a smart move to as it can theoretically increase the value of your property.
Some home owners also use a HELOC loan to pay off a large healthcare expense, or to pay for college. These are popular choices too because a HELOC's interest rate, while higher than a first mortgage rate, will still be much lower than most personal loan rates.
How to Maximize Your Finances with Cash Out from HELOC Loans
A home owner who wants to get as much money with a HELOC loan would be advised to follow these guidelines:
Buy a home in an area with solid appreciation. The areas of the country with the most appreciation today are often in more expensive areas, such as the populous parts of California and Seattle, among others. However, there are other parts of the country that are seeing greater than 5% growth in home prices per year. Other areas with quickly appreciating home values include Sacramento, Denver, and parts of Utah. Your home equity will grow faster in high appreciation areas, giving you more equity faster.
Avoid buying in a slow growth area. There are still parts of the US with slower appreciation, such as in the areas of Detroit, Michigan and other parts of the Midwest.
Get a HELOC loan with a low interest rate. 2018 is a great time to get a low interest HELOC as rates are still quite low. If the home market continues to accelerate, we could see higher interest rates soon. To keep your rate low, try to increase your credit score as much as you can, too.
Improve your home wisely. People who invest their equity wisely with home improvements can see a healthy increase in their equity. Home owners who spend their equity on a wise kitchen improvement, for example, will often see a nice jump in home equity from the rehab. Investing equity in things such as energy efficiency improvements, including new insulation and air conditioner, also can pay you back nicely.
Invest in real estate. Pulling equity out of your property and putting it into smart real estate investments also is very popular. Cash flow from real estate investments can easily pay you 5% or more per year above and beyond your HELOC interest rate.
Taking out a HELOC loan today can be an excellent way to improve your finances, if you do so wisely. Buy your home in an appreciating part of the country, get a low interest rate, and put the money to work in your home in a remodel or in other properties to get the maximum bang for the buck.
References
The 10 Hottest US Real Estate Markets in 2017. (2017, Jan. 13). Retrieved from http://www.cbsnews.com/media/the-10-hottest-real-estate-markets-in-2017/