Purchase Loans
Buy a Home with All Credit Mortgages, Limited or No Credit Programs
Check out the affordable purchase money mortgage financing and home buying mortgages loans from respected lenders that have a proven track record. Shop here for attractive low-down payment loans for existing homeowners and first-time homebuyers with good, fair and bad credit. See the available mortgage rates and compare conventional, subprime and government loans with options for fixed rate, interest only and more. If you need help finding the best loans to buy a house, then Nationwide has your back.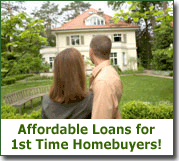 Purchase Loans with FHA
90-100% Mortgage
Buy a Home with Bad Credit
Down-Payment Assistance
Reduced Doc Home Loan
No Credit Home Loans
Finance a Home with Little or $0 Money Down
Learn How to Buy a Home in 2018
Nationwide Mortgages provides Americans with info about 100% home financing programs that have been successful at transforming people who rent into new homeowners. Potentially you could save a lot of money if you qualify for a no money down mortgage. We can help you figure out how to buy a house with a mortgage payment that meets your budget. Research home loan programs that allow you to purchase a house without any funds even if you are a first-time homebuyer. Let the financing pros help you get a loan for a house.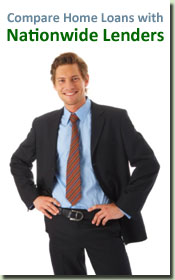 FHA no credit home loans enable consumers to lock in a very low rate with only depositing 3.5% down for a new home purchase. FHA borrowers can finance the mortgage insurance premium, so they do not have to come out of pocket. Today's rates on purchase money mortgage loans have never been lower and more accessible to the public than now, so complete this form below and get a free quote with no obligation.
Buying a home can be tough on your emotions if you are not prepared properly. It is imperative to get Pre-approved from a lender that has a strong reputation.
* Buy with Confidence
* Competitive Home Loans
* Quick Pre-Approval Letters
Now you can imagine how stressful buying a home with bad credit would be. That's why we work with lenders who are willing to take a risk extending home mortgages to low fico borrowers and first-time home buyers.
Top 7 Things to Consider for First Time Home Buyers
Get Pre-Qualified Quickly on a Home Loan
Too often home buyers lose their financing half way through escrow and it could put your offer in jeopardy. Nationwide works with credible home loan lenders that has a great reputation for delivering financing for first time home buyers in a timely manner. Find out why so many people are talking about new opportunities with no credit home loans and limited credit purchase money programs. Learn how to get a mortgage pre-approval quickly and effectively from companies that are trusted.
Why would you put the buy your first house at risk by working with an unproven mortgage broker? Simply submit your basic information on the form above and one of our purchase loan specialists will be calling you shortly. They will assess your needs and to get you started with a pre-qualification for home financing that outlines how much you are approved to borrow and at what interest rate.
The era for low interest home buying loans has arrived. With property values dipping to 10-year lows nationally, now is a prudent time to people to "buy low." Meet purchase money lenders that offer special incentives and discounts on many purchase loan programs, so discuss your eligibility with one of our team members today.
Home Mortgages for Limited Credit
Owner Home Financing
New Home Buyer Loans
House Loans with Gift Money
Purchase Mortgages for Low Credit