Hard Money Mortgage Loans
for People with Credit Problems and More
Shop sub-prime lenders who offer hard money mortgages for people who do not qualify with traditional lenders. If you just filed for bankruptcy or trying to avoid foreclosure, please consider the options that hard money lenders may have for you before making your decision. Nationwide has partnered with many non-traditional financers and hard money lenders to come up with a hard money solution that most banks would never consider.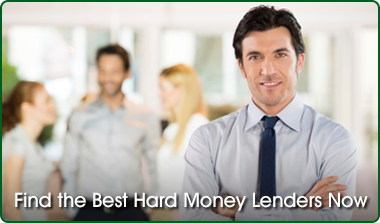 Unfortunately, many borrowers across the country don't fit perfectly into the box that most banks outline for consumer loans. For nearly two decades, Nationwide has been helping Americans find hard money loans and non-prime financing from trusted private money mortgage lenders that have a proven track record funding high risk loan programs.
Hard Money Lenders Offer Private Money Mortgage Loans
Don't just assume that credit problems will eliminate your chance for getting a home loan, credit line or cash out mortgage. Refinancing with a hard money mortgage or adding an equity loan can help your credit rebound, and will often increase your credit scores with timely payments. Rebuild your credit and raise your credit scores by getting your delinquent debts into a new first mortgage. In many instances if you have more than 30% equity in your house, then you may qualify for a hard money mortgage.

| | |
| --- | --- |
| | All Types of Credit Are Considered |
| | No Fico Score OK |
| | Past Judgments OK |
| | Receiving Money for Debt Consolidation Allowed |
| | Past Foreclosure or Short-Sale OK |
| | Reoccurring Mortgage Late Payments OK |
| | Delinquent Credit Cards Allowed |
| | Past Bankruptcy OK |
Avoid Predatory Lending
A very high percentage of the hard money home loans recorded have been done lawfully with positive results for the consumers. Unfortunately, just like on the playground at school, there are always a few bad seeds. During the financial crisis the government reported an uptick in predatory lending especially through the subprime lending channels. There were cases in which companies took advantage of consumers that took out hard money loans but the vast majority of private money mortgages have checked every legal box that the U.S. government requires by law.
Never pay up-front fees for hard-money loans
Make sure that get everything in writing (ie. Rates, closing costs, loan amounts, terms, etc.)
Review the disclosures with an attorney or finance professional that you trust.
If you feel like you are being discriminated against or a victim to fraud, please visit this government resource site that has a task force ready to help. Stop Mortgage Fraud

Look for Loans from Trusted Hard Money Lenders
In most cases banks and mortgage companies only offer cash out mortgages and home equity credit lines to borrowers with pristine credit and income that can be documented with paystubs, tax returns, etc. These high standards the banks set make it difficult for millions of homeowners to gain access to cash when using their property as collateral.

Nationwide has found the high risk lenders that take more chances with hard money loan opportunities that were previously unavailable.