How to Get a No Cost Mortgage Refinance Loan
The Do's and Don'ts of Shopping for a Mortgage with No Hidden Fees or Closing Costs
Refinancing a mortgage is something that can bring you a tremendous amount of benefits, first and foremost the fact that you can end up with a lower monthly payment and even have some additional funds in the bank that you can use as you see fit. However, as anyone who has already gotten an initial mortgage knows, these loans aren't free. Not only do you end up repaying the loan with interest, but there are various fees and costs attached to the loan that will often drive up the overall price you eventually end up repaying. Closing costs can include everything from attorney fees to insurance costs and more, and they can add up quickly.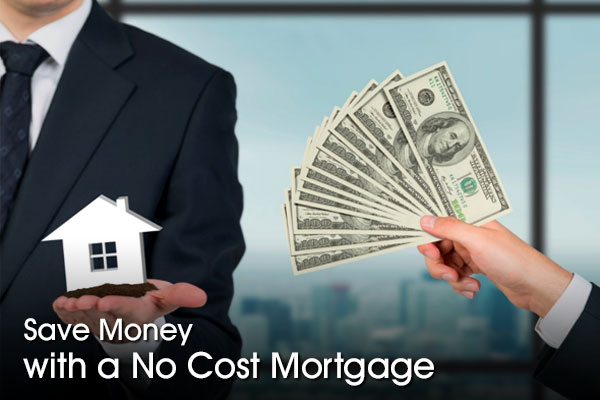 One option that exists, however, is the 'no cost mortgage refinance'. This is an aspect of borrowing funds that is well worth taking a closer look at because the true no cost mortgage has no application fees, no closing costs and no hidden fees rolled into the loan. Sometimes it's a good option, while in other situations it may not be worth the time or money. Knowing more about it is the first step to figuring everything out.
What Is a No Closing Cost Refinance Mortgage?
This type of loan is exactly what it sounds like – a loan that has none of the major closing costs associated with traditional loans. This means that there are no lender fees, no attorney fees, and no out of pocket costs that the borrower pays. Some costs may be present, but in a no refinance, the lender is the one that pays these costs.
The obvious benefits here are that a borrower will avoid paying large closing cost fees – something that can cost thousands of dollars that have to be paid out of pocket. However, it's important to understand that there is a difference between a no cost refinance and a no cost traditional mortgage:
In a no closing cost mortgage, the fees aren't paid up front or will be covered by the lender. However, the downside is that the interest rate on the loan will usually be higher. Most competitive lenders offering low rate home refinance loans will charge .125 or .25 higher on your interest rate.
In a no cost refinance, higher interest rates usually aren't the issue. Instead, the closing costs aren't paid up front but are instead added to the overall balance of the loan, extending the amount of time and money that you end up repaying. In some loans of this type, the structure is the same as a traditional mortgage – interest rates are raised in order to make up the difference to the lender.
Obviously, it's worth taking some time to determine what the overall terms and fees of your loan will be and how it will impact you. But paying attention to the basics above will help you understand what you're looking at when you start searching for your loan – and figuring out whether or not to get a no cost mortgage refinance.
Is It The Right Call For You?
The key here is to figure out what your current situation is and whether or not a no cost mortgage refinance will work best for you in the short and long term. As we mentioned above, the big difference is in the fact that those closing costs are still present, but aren't paid up front out of pocket. This means you need to consider a couple of things.
First of all, what is your current financial situation? In some instances, if you have the funds available, paying off the closing costs up front is an easier option and one that will actually end up saving you a bit of cash in the long run.
If you are self-employed or have difficulties documenting your revenues, ask for more info on programs for a no income verification mortgage.
If you have lower credit than others, you may also have trouble securing these types of loans as they are often given to those with better credit. In most cases, a mortgage refinance with no closing costs will require the borrower to have a good credit score. As such, be sure that you speak with a lender to make sure that you can actually qualify for these types of loans before you apply. Otherwise, you may be wasting your time.
In the past securing a no cost mortgage refinance means that the closing costs are simply added to the loan total. This meant that you will have to pay them off over the course of the loan, which in turn means that the loan and the closing costs themselves will actually cost you more since you'll be paying interest on the closing costs instead of paying them off upfront. However there are a select group of no cost home loans in which the lender pays the closing costs and the fees are not included in your loan.
Beware of Lenders Hiking the Rate. If the loan total doesn't go up, interest rates will. Once again, you'll end up paying more over the life of the loan than you would if you simply paid the closing costs yourself.
With those basic points in mind, you can consider what your options are. If you are able to raise the capital initially, it's usually better for you to pay the closing costs yourself. But if you are in a situation where coming up with closing costs is more difficult to do, adding them to the loan with a no cost mortgage refinance may be the right option. Consider both and make the choice that works best for you. Article written by James Swift