Does Credit Repair Help People Get a Mortgage Approval When Trying to Buy a Home
Buying a home is a huge step for anyone, and something that can bring you tremendous rewards in terms of your personal life as well as your financial future. But one thing that can stand in the way for many is getting approved for the mortgage that you need to actually make the house purchase.
Credit repair can help if the borrower plans ahead of time of actually beginning the home buying process. In most cases, the process of repairing, correcting and improving your credit report should be completed a year or so before making offers or shopping lenders. Attempting to join a traditional credit repair program while you are in the middle of the loan qualification process, can be a colossal mistake. Very few credit repair specialists have the knowledge and experience to have success while buying a home, so tread lightly.
Qualifying for a mortgage loan can involve a lot of different elements including things like:
Credit Score
Debt to Income Ratio
Value of Home
Your Down Payment Amount
Co-Signers on Loan
And more
Of these, credit score has been and is still one of the most important factors to pay attention to. The better your credit score, the easier it is to get mortgage approval and the better your loan terms and conditions will end up being.
As such, those with poor credit will often want to try to improve their credit score in an effort to improve their ability to get a loan and buy the home of their dreams. But does active credit repair really work to improve mortgage approval chances?
What Is Credit Repair?
The first step here is understanding the basics of what credit repair actually is. Essentially, what we're referring to is the process of taking steps to clean up your credit report in various ways. Paying off existing debts in full is one method here, but for many another option is to challenge negative items on a credit score.
For example, if you have an item on your credit score that you don't recognize, it could be disputed by you. If the company reviews it and determines that a mistake was made, you could have that negative item removed from your score. This kind of credit repair can help improve your credit profile so that you look more prepared to buy a home. Mortgage underwriters can look beyond a credit score in some cases.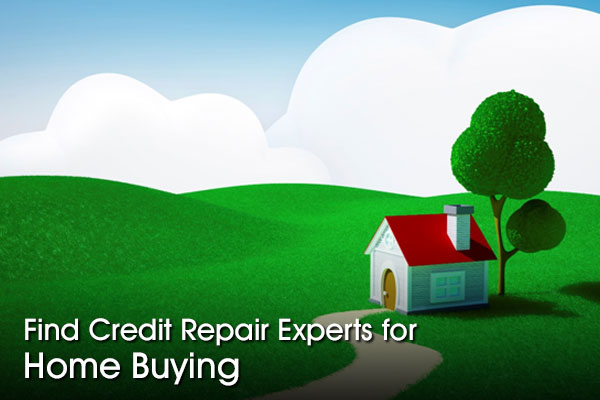 The Question of Timing
At first glance, it's obvious that the better your credit score, the better your odds of getting a home loan. But there are a couple of things to pay attention to here. The main one is simply timing.
If you want to clean up your credit report, you need to begin well in advance of applying for loans or even seeking out a real estate agent. The reason is that by disputing claims, you could create additional issues on your credit report – if the company declines to remove items, your score could be impacted negatively. As a result, it's important that you don't try credit repair while you're in the midst of trying to get your home loan. Instead, take these steps at least a year in advance of seeking your loan.
If you'll do so, credit repair can have a big impact on your ability to get a home loan. The better your score, the better your chances of getting a loan and the better your loan terms will be. Ask the lending experts about bad credit loans for first-time home buyers.
Additional Factors
It's also important to remember that just because your credit score has a big impact on your ability to secure the loan you want, you have other steps worth taking that can provide additional help for home buying. Some of the things to pay attention to include the following:
Loan Type – Certain loans are easier to qualify for, even with bad credit. Fannie Mae and the FHA both have loan programs in place designed for those with less than stellar credit, and these programs are worth paying attention to when finding your loan, even if you can't complete the credit repair you were hoping for.
Debt to Income – Your income compared to your level of existing debt is known as your debt to income ratio. Having higher income and less debt will help dramatically when securing a loan, and can have a big impact on your ability to get the loan you need.
Down Payment – Those with a larger down payment can get loans with less of a credit score requirement. The bigger your down payment, the easier it is to get a good loan. For example, with some of the loan programs enable people with credit scores below 580 to still qualify as long as they increase the down payment to ten percent or more.
The point here is that while credit repair is important, your credit score isn't the only factor lenders look at. Pay attention to everything and you'll figure out different steps to improve your chances of getting a good home loan.
The Bottom Line with Credit Repair
Simply put, credit repair is something that is well worth doing for any American. However, be sure that you start the process well before you begin shopping for your home loan. Also, make certain that you understand all of the additional factors that can help – or hurt – your ability to get the home loan you're trying to find. Fixing your credit is a key step, but not the only one.