Second Mortgage with Bad Credit
Nationwide provides info about new loan products of subprime and second mortgages for people with damaged credit and low scores. As you may have already learned, it is a lot easier to get qualified for to refinance your first mortgage, than to take out a prime rate equity loan. If you have low fico scores or past credit problems than you have even more obstacles in qualifying for a cash back home equity loan. Nationwide lenders are excited to announce some new subprime lending options like, the "bad credit second mortgage" for people with credit scores below 600. A few lenders have extended bad credit mortgage products to a select group of homeowners that have demonstrated that they have the ability to pay their home loan on time.
Apply Online for a 2nd Mortgage with Poor Credit & Talk to Experienced Loan Agents
Compare terms on bad credit 2nd mortgages
Get more info 30 seconds with one quick, easy form
Check affordability with a 2nd mortgage rate quote.
Get a Second Chance Loan, even with Damaged Credit
Compare 2nd Mortgage Programs for Poor Credit
Compare 15, 20 and 30-Year Mortgage Rates
Free 2nd Mortgage Loan Analysis Online
Are you searching for a second mortgage for bad credit? Don't just assume there are no solutions because you maybe had credit problems from you past. New home equity opportunities arise all the time.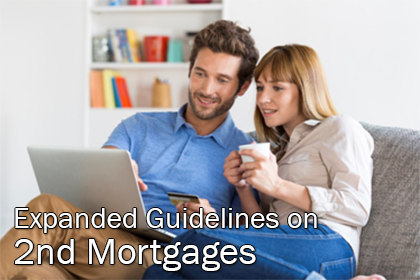 We see borrowers benefitting from higher fico scores after, consolidating debt, paying off past-due liens and refinancing collection accounts with a second mortgage. It can take some time, but homeowners have a genuine edge when it comes to rebuilding their credit history.
Wave Good-Bye to High Credit Card Rates
Consolidate all your bills into a low rate loan
See New Second Chance Mortgage Programs
Refinance your existing 2nd mortgage
Fixed Rate Bill Consolidation for More Savings!
Convert your adjustable rates to a Fixed Rate Loan
Easy Credit Rehabilitation Plans
Affordable Payment Option for Damaged Credit
Qualify for Poor Credit Mortgages Insured by FHA?
Learn More About Getting Cash Out Cost Effectively
Low Costs for House Improvement Projects
Find Guaranteed Fixed Rate Mortgage Refinancing
Does It Make Sense to Take Out a 2nd Mortgage to Pay Off Debt?
Your financial health and wellbeing is incredibly important to you and your future, and from time to time you may find yourself in a situation where debt is overwhelming you. If you're a homeowner, one option that you might consider is taking out a second mortgage to pay off debt.
It sounds counterintuitive – you're going in debt with a bad credit 2nd mortgage in order to pay off debt from other sources. But sometimes, it makes sense to go through this process. Consider some of the following:
Credit card interest rates can be very high, and a 2nd mortgage interest rates may be much lower. Using the mortgage to pay off all your credit card debt and HELOC loan programs could help lower monthly bills dramatically.
Adjustable rate loans could increase in a huge way in terms of monthly payments and interest rates. In many instances, a second mortgage for bad credit may let you convert that debt to a fixed rate plan and avoid the fluctuating rates that can impact your monthly bills negatively.
You could eliminate annual fees from credit cards when you pay them off with the money from a second mortgage. This can save you hundreds or even thousands each year depending on your cards.
There will likely be numerous tax deductions associated with your second mortgage, but no tax incentives associated with a credit card debt.
You may also have increased cash flow and leftover funds after paying for your loan. This can help with additional expenses.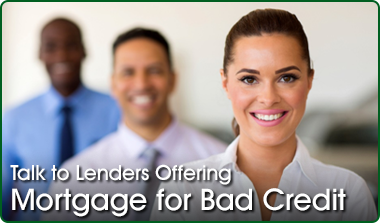 A second mortgage loan is a viable option for reducing your overall debt, as you can see. However, it's important to remember that you'll be using your home for collateral. Taking out a second mortgage with bad credit also won't' erase the first one that you have on your home – you'll have two monthly mortgage payments to make instead of just one.
However, that doesn't mean that you should avoid it. Instead, you need to spend some time comparing your current situation to what things would be like if you used your mortgage to pay off debt. Think about your current monthly bills and compare them to what your monthly costs would be if you erased your credit card debt and only had a 2nd mortgage. If the amount is much lower, it may be worth it.

Alternative Loan Guide for Borrowers that Don't
Fit into the Perfect Lending Box
Hard Money Mortgage Loans - Yes there are private lending institutions that are willing to take large risks with borrowers that have substantial equity.
Subprime Mortgage Programs - Shop and compare 2nd mortgage loan features for borrowers with low credit scores. You may also be eligible for financing that requires less documentation. There may be opportunities to take out a bad credit 2nd mortgage if you have compelling circumstances that have since been improved.
Bad-Credit Mortgage Refinance –Sometimes companies are willing to offer 2nd chance loans to borrowers that had past bankruptcies, foreclosures or short-sales, it they can demonstrate that their past problems were an isolated incident. Of course, the underwriters will be looking for stronger credentials like secure employment, low debt to income ratios and a pattern of documented timely payments for a few years.
125 Home Equity - You don't have to refinance your 1st to get access to cheap money! Many homeowners have financed home repair and construction successful by using their funds dispersed in a 2nd mortgage.