Why Cash Out Refinance Rates are Attractive in 2018
Homeowners in 2018 are generally seeing rising home values and steady and sometimes declining mortgage interest rates on cash in refinance transactions. Not surprisingly, many homeowners are thinking about pulling the trigger on a cash out mortgage refinance to get the money they need. It doesn't hurt that cash out refinance rates have fallen near record levels.
But what is a cash out refinance loan and why should you consider it? Keep reading to learn more strategies with respect to credit score and loan to value requirements for cash out refinance programs from Fannie Mae, Freddie Mac, FHA, VA, subprime and private bankers! Cash out refinance rates continue to be advertised near record lows, so now is the time to shop lenders and brokers.
Overview of a Cash Out Refinance
When you refinance your home loan, you are replacing the old loan with a new one. If you have sufficient equity built up in the property, you may be able to do a cash out refinance. This is simply where you refinance your home for an amount that is larger than what you owe. You take the difference in cash. To qualify for a cash out or cash in refinance, you usually need to have at least 20% equity in the property.
How a Cash Back Refinance Works
Let's assume you bought your home three years ago and have been paying your mortgage on time every month. While you have paid the loan, the value of the property has gone up. Today you owe $80,000 on a house that is worth $250,000 or more.
If you are looking at rates as of 2018, it is likely that you may be able to qualify for a lower interest rate than a few years ago. Also, you may have cash left over that you can take out of the home.
So, you may be able to do a refinance on the home for $80,000 more than owed. If you want to get $50,000 in cash, you would refinance for $130,000. This is the $80,000 loan as well as the $50k in cash you want to receive.
You need to prove with your bank statements, credit, job and income that you can afford the loan. This means you must provide all the documentation just like you did when you first took out your original loan.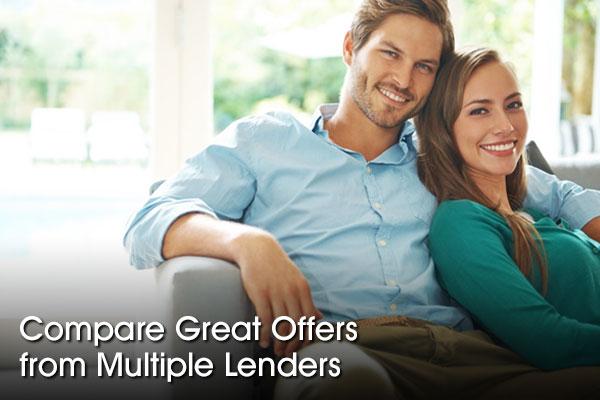 Why Should You Get a Cash Out Refinance?
Below are the most common reasons that people get a cash out refinance:
They want to improve their home. Let's face it: Home improvements are expensive. A kitchen renovation, for example, can cost $20,000 or more, as can a bathroom. Improving your home is typically done for two reasons: to enjoy your home more while you live in it, and to increase the value for whenever you sell it. With cash out refinance rates so low, it makes sense to invest in your real estate while money is so cheap.
Pay for college tuition. If you need to pay for college tuition, getting a cash out refinance can be very logical. You will almost certainly pay a lower interest rate than an unsecured loan or a federal student loan. Also, you can usually write off the interest that you are paying when you file your taxes each year.
Start or fund a small business venture. Many entrepreneurs, such as real estate investors, like to pull cash out of their primary residence and use it for investment purposes. For example, if you pull $50,000 out of your home in a cash out refinance at 4%, you will pay just $2,000 a year in interest, or less than $200 per month for the loan. If you invest that money wisely in real estate, you could easily enjoy a return in excess of 10% per year, making this a very profitable venture.
Pay for a major healthcare costs. Some Americans face large healthcare expenses not covered by insurance. The interest rate on a secured cash out refinance loan is much lower than most other options.
Pay off credit cards. Some people use low mortgage interest to pay off credit card debt, which is much higher interest and non-tax deductible.
You are paying a higher interest rate on your mortgage than current rates. If you took out your home loan years ago, you might be paying 1% more on your loan than current rates. If so, and you want cash, it makes sense to do a cash out refinance; you are killing two birds with one stone: lowering your interest rate, and getting the cash you need. Cash out refinance rates are advertised nearly as low as conventional and FHA rates with no cash back, so now is an excellent time to consider this type of loan.
Other Cash Out Options
A cash out refinance may not always be the best financial option in some circumstances. For example, if you are paying an interest rate that is close or the same as current rates, you may not want to terminate your original loan and replace it with another one. There are other loan options to consider:
Home equity line of credit (HELOC): This is a form of second mortgage; you are not replacing your first mortgage. Instead, you are taking out another mortgage in addition to the first. The HELOC loan works very much like a credit card with a line of credit up to a certain amount of equity in the home. You can pull cash out of the home as you like up to that amount. You will pay a variable rate that floats with the prime rate; be aware that your payment can go up over time.
Home Equity Loan. This is a lump sum second mortgage that has a fixed rate. These are not as common as HELOCs because the interest rate is higher. However, it is a fixed rate so you know exactly what you will be paying for years to come.
Which Is the Best Cash Out Refinance Option?
A cash in refinance has you paying the interest over the entire life of the loan, which might be 15 or 30 years. Experts advise to spend that money on a purpose that goes for years, such as home improvements or as a down payment on a second home or investment property.
Also, it rarely is logical to do a cash out refinance unless you are going to enjoy a lower interest rate. If not, then it makes more sense to get a HELOC or home equity loan.
If you are planning to spend money on a short-term goal, such as paying off high interest debt, it is better to get a second mortgage – HELOC or home equity loan. Why? You will pay off that debt faster and you will pay a lower amount of interest.
Pulling cash out of your home with a cash out refinance can be a great financial step, if you are using the money for a smart purpose, and you will be paying a lower interest rate than now by at least 1/5 to one full point.
Remember regardless of the type of loan you take out, if you do not pay it, you can lose your home. So, choose to use your equity with care with either a refinance with cash out, HELOC, or home equity loan.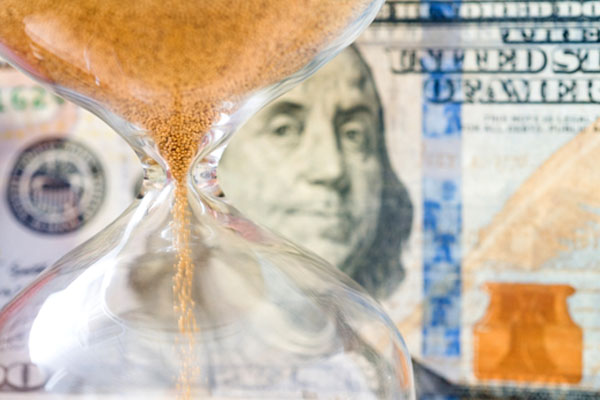 5 Reasons Why It's Not Too Late for a Cash Out Refinance Loan
Thinking about doing a cash out refinance on your home? Many experts say that now in 2017 is still a great time to both reduce your mortgage interest rate and pull out cash you need.
If you are thinking about pulling out much-needed cash and refinancing, below is more about this great financial option, and why it's not too late to pull the trigger!
How a Cash Out Refinance Works
A cash out refinance loan is quite simple. It just means that you are replacing your original mortgage with a new one at a lower interest rate and a higher amount. Typically, you will enjoy a lower monthly payment, and take the balance that you are financing in cash.
Let's say that you bought your home in 2014, and have made all of your mortgage payments on time. As you have paid, the value of the home has gone up. Now you owe a balance of $80,000. If you want to take out $50,000 in cash, you would refinance the loan for $130, which is the $80,000 you owe, plus the $50,000 in equity.
When you pull cash out of the home, you do have to show that you can afford the higher payment, of course.
Why Get a Cash Out Refinance?
Most people who get this type of loan have two reasons for doing it. First, they want to get a lower interest rate than they currently have. This can save them a substantial amount in interest over the years, even in the tens of thousands or more! Also, you will save a good amount on your monthly payment too.
Second, people often need large chunks of cash for various reasons. Most often, people need cash to do a renovation on the home. Or, they want to pay for a large medical expense or college tuition.
Considering a Cash Out Refi? Here's Why You Should Do It Now!
Below are strong reasons for considering a cash out refinance in 2017:
#1 Cash Out Refinance Rates Are Still Low in 2018
It was expected by now that cash out refinance rates would be a good deal higher than a year ago. While they have increased some, due to the Fed increasing key interest rates, rates are still quite affordable. You still may be able to snag a 4% rate or even lower!
It is anticipated that the Fed will continue to increase rates this and next year. So, it is likely that cash out refinance rates have nowhere to go but up.
If you got your first mortgage a decade ago, you could easily be paying 5% or more on your interest rate. If you are able to refinance at 4%, you would save more than $100 per month on your payment most likely.
#2 Home Prices Are Appreciating!
Most people are enjoying higher property values as the economy is improving and housing is getting scarcer. This makes it more difficult to buy a home, but it is a good time to be a home owner.
If the price of your home has gone up 10% in the last year, as is true in some parts of the US, you will have more equity to tap. When you can also reduce your monthly payment, it starts to make sense to do a cash out refinance now!
#3 Save on Taxes!
Do you like to pay less to the IRS? Who doesn't, right? If you are pulling cash out of your home for something you need, you should be able to write off most or all of the interest that you pay on that loan.
You will almost always save on taxes by doing a cash out refi as opposed to putting your expenses on a credit card or a personal loan. Those types of loans do not allow you to write off mortgage interest on your tax return.
#4 Spread Loan Payments Out Over Years!
If you want to pull out cash from your home to renovate, you can pay for the renovation over many years. This is often more doable than taking out a home improvement loan that you have to often pay back in three or five years. If you do a cash out refinance, you could be paying off the loan for a low monthly payment over 10 years or more.
#5 Increase Your Home's Value!
Doing a renovation wisely is one of the best ways to use the equity of your home. You will be able to enjoy a nicer and more upgraded home, but just as importantly, you can increase the value of the property substantially for when you finally decide to sell it.
Another Option!
If you are enjoying a very low interest rate on your first mortgage, you may not want to refinance it. Instead, consider getting a second mortgage in the form of a home equity loan or a home equity line of credit or HELOC. This allows you to keep your first mortgage in place at your current low rate, but also get the cash you need from your home's equity.
It is advised that you speak with your mortgage broker today to determine if a cash out refinance or a second mortgage makes more sense. It needs to be financially worth refinancing your first mortgage. If it isn't, you still have great options to help you pull out the cash that you need out of your home.
The Bottom Line When Cash Out Refinancing
You can still benefit from doing a cash out refinance today! Rates are quite low, and property values are higher. Once you have reviewed both a cash out refi and a second mortgage option, you may find that one or the other is the best fit for you. A cash out refinance is best if you can get a lower rate with the refi, while a second mortgage will often be best if current rates are the same or higher as you current first mortgage interest rate.
Recent Article Posts