HARP 3.0 Home Affordable Refinance Program Update
Today's homeowners know that their home is one of the most important investments they can have, and the HARP 3.0 Home Affordable Plan underscores the value of homeownership and the ability to refinance into a mortgage that matches the market pricing. Not only is it your refuge from the world, but it's also a key asset that offers tremendous value and financial power to you when you use it properly.
One of the ways to capitalize on that asset is through a HARP refinance loan as the guidelines are very unique in that they do not require any equity. For that matter, the HARP 3.0 program even approves negative equity, meaning your mortgage is greater than your property's appraised value.
No Minimum Loan to Value Requirement on HARP Loans
One option for refinancing is HARP – the Home Affordable Refinance Program. Learning more about it can help you see whether or not it's the right call for you. For many who are in a bad loan situation or who simply can't qualify for certain refinancing, this loan program could be the answer that you're looking for. This initially started out as a 100% LTV mortgage, but quickly evolved into a refinance program that had no LTV minimums or restrictions at all.
HARP Rates Fall to Record Lows
It's hardly a secret that interest rates continue to fall, but many homeowners who are burdened with an underwater mortgage do not realize the rates hit historic levels even for people with negative equity. Of course, there are a few hoops to jump through, but if you have a mortgage owned by Fannie Mae or Freddie Mac, then that's a great place to start for eligibility. We suggest getting out a recent mortgage statement then talking with a few HARP lenders to determine the rate and your eligibility. If you meet the HARP standards but need a refinance mortgage with bad credit, you will need to be matched with a high LTV lender that considers lower credit scores.
HARP Guidelines and Loan Basics for 2018 and 2019
First, it's worth knowing what HARP is. Essentially, the program was created to help making refinancing easier for those who were seeking it, by lowering LTV requirements and focusing on other financial factors instead. Since its creation in 2009, millions of Americans have used the program to refinance a home.
And since its creation, HARP has gone through many changes. Today's HARP loans are under what is referred to as "HARP 2.0", which is the newest and most common iteration of the program. But HARP 3.0 is already proposed and is likely on its way, and by the end of 2016 it's expected that the new iteration will be in place. Many real estate executives believe this program will be extended for 2018 as well.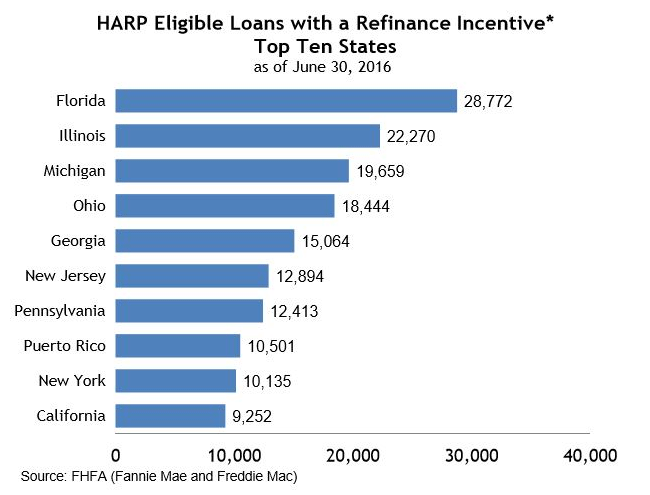 HARP Requirements for the Affordable Refinance Plan
So just what are the basic requirements in place for those taking out a HARP loan? Essentially, there are three fundamental requirements that have to be met in order to qualify for the Home Affordable Refinance Program. These are:
You must have paid your monthly loan payments on time over the last 6 months without any late payments at all.
You must currently have less than 20% equity in your home – HARP loan is designed in part for those with low equity who struggle to get refinanced elsewhere.
Your loan must have been issued no later than May 31, 2009.
If you meet those basic requirements, you'll likely be able to qualify for the HARP refinance. However, it's worth touching on the big difference that HARP 3 is focused on – mortgage backer.
Under current HARP 2.0 guidelines, a fourth qualification factor is that your loan must be backed by either Freddie Mac or Fannie Mae – the two primary mortgage organizations in the country. If your mortgage is held by someone else, you can't get the loan. Because of this, many are locked out of HARP entirely. But that could change very soon.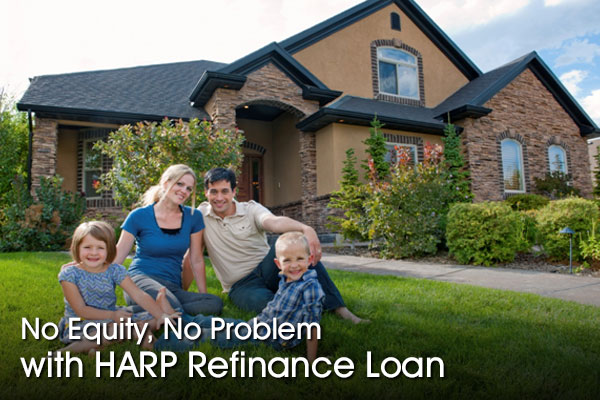 HARP 3.0 Changes for Homeowners
Currently, Fannie Mae, Freddie Mac, and FHA loans make up about 90% of mortgages held in the US. But from about 2001 to 2007, alternate lenders were very common and a huge number of mortgage from that time are still in place. And sadly, those borrowers are locked out of being able to take advantage of what HARP can do for them. In a recent posting, Dan Green elaborated on the direction the HARP program was headed. Read more about HARP on the Mortgage Reports.
Additionally, those with subprime mortgages have been unable to qualify for HARP loans as well. Subprime mortgages have been a huge issue for homeowners throughout the country, and there are many out there still struggling to secure HARP refinancing and improve their overall loan situation.
Finally, loans thought of in the past as 'jumbo' mortgages – loans too big for Fannie Mae or Freddie Mac to purchase – are also unable to qualify for HARP 2.0 since the mortgage backing is outside the current rules of HARP.
HARP 3.0 is designed to make the changes needed to bring HARP refinancing into reach for all of these borrowers. It's a natural extension of the HARP 2.0 program that is already in place, but can go much further and impact the lives of many more people. The primary changes will help make a number of new homeowners qualified for these loans including:
Those with jumbo mortgages in the past that are no longer considered jumbo
Wage earners use used stated asset mortgages or stated income mortgages
Subprime borrowers
Alt-A mortgage borrowers who have improved their FICO scores since initial loans were given
Prime borrowers who initially used a subprime loan because of better rates in the past
And that's just a small list of who it can influence. HARP 3.0 is likely to come into reality very soon, and when it does it can impact a large number of lives by lowering interest rates, improving mortgage terms, and more.
Written by James Swift
10 Reasons the HARP Refinance is the Best Option for Underwater Homeowners
The Home Affordable Refinance Program (HARP) started in 2009 and has helped more than three million families to refinance underwater mortgages. The program also could help many more people, if more knew about it and applied. If you are underwater on your mortgage and are having trouble making payments, or simply wonder what is the point of continuing to pay on a house that you owe far more than it is worth, you should consider the HARP program.
Here are 10 good reasons HARP could be the best option for you:
#1 HARP Has a Great Record
Since 2009, the Home Affordable Refinance Plan have helped to support the US economy and bring us out of recession. Homeowners have been saved billions of dollars in mortgage payments. Also, home owners who had no home equity were able to use HARP to refinance to current mortgage rates and did not have to pay for mortgage insurance each month. This can be a major savings each month for many homeowners.
#2 You Can Save Big Under HARP 3.0
Each case is different, but on average, HARP refinance homes can save 30% per year on their payments. The program allows you to refinance at today's very low rates and this can save you hundreds or thousands of dollars each year.
#3 You Can Now Refinance with a Second Mortgage
Even if you have a 2nd mortgage loan currently, you can refinance with HARP. However, you cannot combine both mortgages in a cash out refi. To do a refinance on your first mortgage with HARP, it can leave your second mortgage unchanged. Your second mortgage lender should agree to subordinate its mortgage. This simply means that the second lender will give you permission to replace the current first lien on title.
#4 You Can Refi with No Equity
Normally, you would have to have equity in your home to do a refinance mortgage. But HARP was specifically set up to allow you to refinance even if you have no equity. With the HARP mortgage, you can refinance no matter how far underwater you are on your mortgage. This is why the program has been very popular in the hardest hit parts of the country during the last downturn, such as CA, FL and NV.
#5 You Can Re-Apply for HARP 3.0
There may have been circumstances in the past that meant you were turned down for HARP before. This can happen because HARP-approved lenders sometime use their own stricter guidelines than the ones issued by the federal government. These are called 'investor overlays' and can differ between lenders. If you were turned down by one HARP lender before, you should try another lender. Different lenders have different standards. Take a few minutes and apply for the HARP mortgage refinance now while the terms remain attractive.
#6 HARP Can Refinance Second Homes
The home does not have to be your primary residence; it can be a vacation home or an investment property. It also can be used in all 50 states.
#7 You Can Use Many Lenders
Your current mortgage lender may not offer HARP loans, and that is ok. You can refinance with any lender that has been approved by HARP. Today, there are thousands of HARP-approved lenders and we can match you with companies that have a strong reputation offering HARP 3.0 loans.
#8 Made for People Not Behind on Payments
Remember that HARP is designed to help people who are current on their home loan to refinance an underwater mortgage. It is not designed to save a house from foreclosure. If you are behind on your payments, you should talk to your mortgage lender.
#9 HARP Ok With PMI
HARP loans can be used to refinance even if your current loan has mortgage insurance premiums or lender paid PMI. It can however be difficult to find a bank that will do this. The good news is that there are many HARP-approved lenders out there. If you are turned down with one lender, you should try another lender.
#10 Average Credit Is Ok
You do not have to have stellar credit to qualify for a HARP refinance. Remember, it is to the benefit of lenders in many cases to allow you to refinance your mortgage. They already had enough defaulted mortgages to deal with during the last recession. Helping people to refinance and stay in their homes helps the lenders' bottom line. So many lenders will have fairly flexible lending standards.
Something to Think About
If you are underwater on your mortgage, you may think that you do not have any options other than to leave your home. This is not necessarily the case. The HARP mortgage program is designed for people who are current on their payments but owe far more than their homes are worth. You should apply with several HARP-approved lenders to see if one of them can help you. You may be able to refinance at today's low rates and stay in your home for years to come.