Fixed Rate Mortgage Refinance
See Today's 15 or 30 Year Fixed Rates for Refinancing
Check out the most competitive lenders online offering fixed rate mortgage refinance loans with 15, 20, 30 and 40 year loan terms. Refinancing or taking out a new second mortgage with a fixed rate can help you maintain a budget and save money over the term of a loan. Did you know that obtaining a fixed rate mortgage refinance could save you money? According to Forbes, the number one reason for mortgage refinancing is for consumers' to secure a fixed interest rate. Fixed Rates offer protection because simple interest is used to calculate the set monthly payment for a set number of months.
Eliminate rising interest with fixed rate amortization
Pay off variable credit card with a fixed rate mortgage
Consolidate all your high rate loans and debts into one fixed loan payment with a locked interest rate for the life of the mortgage.
Refinance your adjustable rate mortgage into an affordable loan with fixed interest rates and fixed monthly payments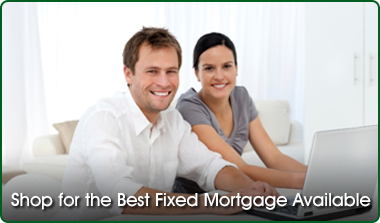 Refinancing does not have to be complicated any more. Nationwide has automated the process by enabling you to shop lenders online at your convenience. Shop for the best pricing and find companies that offer unique opportunities like the mortgage refinance program with no closing costs.
30-Year Amortization Term
30-Year Fixed
Maximum CLTV 100%
Loan Amounts to $2,500,000
100% LTV Full Doc minimum 580 Credit Score
95% LTV Stated Doc
Maximum Debt to Income - 55% up to 90% LTV;
Documentation Types - Full, Limited and Stated Income
15-Year Amortization Term
Maximum CLTV 100%
Fixed Loan Amounts to $2,000,000
100% LTV Full Doc minimum 580 Credit Score
90% LTV Stated Doc –(See lender for info)
Maximum Debt to Income - 55% up to 90% LTV;
Documentation Types - Full, Limited and Stated Income
40-Year Amortization Term
40-Year Fixed
Maximum CLTV 100%
Loan Amounts to $1,500,000
100% LTV Full Doc minimum 580 Credit Score
95% LTV Stated Doc
Maximum Debt to Income - 55% up to 90% LTV;
Documentation Types - Full, Limited and Stated Income