5 Tips for First Time Home Buyers to Qualify for the Best Mortgage in 2018
A mortgage to buy your home is probably the biggest purchase of your life, unless you buy commercial real estate or other big ticket real estate investments. As a first-time house buyer, you will save yourself money in the short and long run by qualifying for the best possible mortgage and getting the best loan for your specific needs.
Shop for the latest first-time home mortgage with great interest rates and reduced closing costs. Buying a home is usually a great investment, but some mortgage companies offer better first-time home buyer programs than others and prices and lending fees can vary significantly, so be bold and decisive when reviewing lender credentials and first-time home buyer mortgages.
Here are the things you need to remember to qualify for your best mortgage in 2017:
Maximize Your Credit Score Prior to Applying for a 1st Time Home Mortgage
Your credit score and recent credit history for the last few years is a major factor in whether you get a yes or no from the lender. As you are getting ready to buy a home, you should review your credit report carefully. We recommend paying for a credit monitoring service for $10 to $20 per month so that you can keep a close eye on your credit. We think that it is well worth the expense.
You should review your credit report annually to see if there are any mistakes. You might be surprised how many errors are on credit reports. Some of them can hurt your score.
If you have made any late payments that have hit your credit report in the last 24 months, you will want to ensure that does not happen again while looking for a home loan. The more late payments you have, the more likely the lender is going to turn you down.
Next, pay down any credit card debt you have. The closer to zero it is, the better off you will be. Using your credit cards is fine, and you should. But do not carry high balances when you are applying for a home loan. Many experts say keep your balances at 30% or less of your limit. Minimize your debt before seeking a mortgage pre-approval.
Experts also advise against opening several new accounts when you are shopping for a loan. Hold off on any new credit lines until the loan is closed and funded – not until the loan is approved, but until the loan is completely finished, and you are moving into your home. Learn how to apply for a FHA mortgage.
USDA and VA still offer no money down loans for good and bad credit types. If you do not want to pay mortgage insurance monthly, ask about your eligibility for mortgage lender paid PMI. Believe it or not, some lending companies want to earn your business so bad that they are willing to cover your monthly mortgage insurance.
Quick tip: Pay your cards down as much as you can, and your score could rise by 20-40 points in just one month.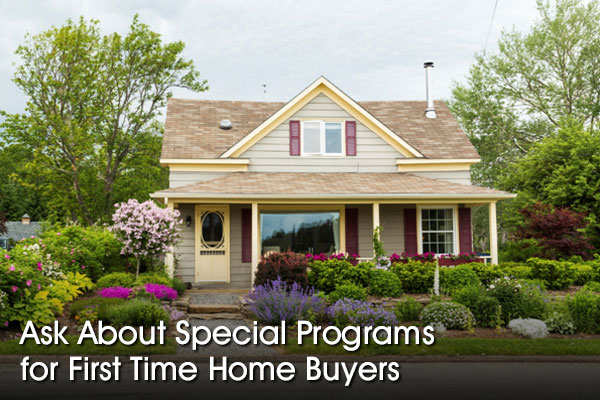 Do Not Change Jobs
If you are looking for a mortgage, you want to show the lender that you have steady employment. Many lenders will want to see that you have been in the same job for a few years, or at least are in the same industry. A person who flits around between different careers is viewed as a higher credit risk.
As the loan is getting ready to close, the idea is to keep things as peaceful and steady in your file as possible. This means no employment changes, no major decreases in income, and credit cards and other payments staying about the same.
Remember that right before the loan closes, the lender will pull your credit again to see if you have bought a new boat on credit or have run up credit cards. They also may re-verify your employment to ensure that you have the same level of income.
If you are self-employed, you ideally want to show that you have steady income. The best bet for the self-employed is to have steady clients who pay you about the same every month. But if your income goes up and down monthly or by season, you still can get a home loan if you show that your annual income is enough to afford the payments.
Strongly Consider an FHA First Time Home Loan
One of the best loan options for many people with average or worse credit and moderate income is the FHA first time home buyer loan. This is unique program as FHA loans are guaranteed by the Federal Housing Administration. That guarantee means that FHA will pay off the lender if you don't pay the mortgage.
When a government agency guarantees a mortgage loan, the lender is much more flexible in underwriting the loan terms. They will often grant you a very low rate, plenty of flexibility on credit and income requirements, and a down payment as low as 3.5%.
People who are approved for FHA 1st time mortgage loans may find that they get a lower interest rate than even conventional borrowers with excellent credit. That is how important that FHA guarantee is to the mortgage lender.
Have Savings
If your credit is not very good, you still can get a home loan from FHA with a 3.5% down-payment. It is recommended that you have some cash reserves, so you can show FHA that you will be able to pay the loan if you get into trouble.
On a related note, you also may opt to put more money down. Not only will your payment be lower, FHA will be more willing to underwrite the loan if you have poor credit.
The FHA has begun to work with PACE loan financing that incentivizes people to make their home energy efficient. In many instance, homeowners are able to reduce their monthly housing expenses by simply automating their property with solar energy.
Consider an ARM
Some people think adjustable rate loans are risky, and they can be. But if rates are low and you are confident that you will either be selling the home in five or seven years, or will have a higher income, you can get a lower rate today by getting an adjustable rate loan.
A good way to check if this loan is for you is to calculate how high the payments can rise (your contract will state the maximum interest rate allowed on the loan). If you don't think you can afford the maximum payment, you may want to opt for a fixed rate loan.
The Point
It is possible today to get a very low interest rate on your home loan even if you do not have a good credit score, particularly with loans that are guaranteed by the US government.
If you review the tips outlined in this article, you could be approved for your first time home loan. With rates expected to hover in the 4% range in 2018, you will be able to buy more home with a lower payment, too.