What is a FHA Streamline Refinance and What Do You Need to Qualify?
A streamline refinance is an FHA loan that people with an existing FHA mortgage should consider. There are no closing costs allowed with this loan, so your mortgage balance doesn't go up when you refinance. So, every time interest rates fall below market level, you can refinance with a streamline and lock into a better interest rate with less pain.
There are pros and cons of FHA streamline program, so it is imperative that you consider offers from companies that specialize in the streamline refinance program endorsed by the Federal Housing Administration.
This popular FHA program makes home refinances simpler as it waives much of the documentation requirements that are needed by the bank. In most cases, the FHA streamline provides one of the rare opportunities for homeowners to get a no income verification loan if you meet the requirements. There is no co cost to check eligibility or FHA streamline rates.
Key Features on Streamline Loan Program
Homeowners often use a streamline refinance to reduce their mortgage insurance premiums. Generally, FHA streamline refinances are the easiest way for people with FHA-guaranteed mortgages to refinance at today's low interest rates.
One of the most key factors about this type of refinance is that it allows the owner to use their original purchase price as the current value of the home, no matter what the home is worth on today's market. So, even if you owe double what your home is work, you can refinance your FHA mortgage without any added penalty or cost.
This appraisal waiver is a big hit with homeowners who were slammed by the real estate downtown of 2007-9. Many homeowners in FL, CA, AZ and GA have greatly benefited, as well as homeowners in many other states hard hit by the recession. This refinance program is very much the same as other loan products, other than the no appraisal feature. It is available in both fixed rate and adjustable rates, as well as 15 year and 30-year mortgages. Like most government programs, rates on FHA loans are competitive.
How to Qualify for the FHA Streamline Loan with Better Mortgage Rates
The FHA Streamline Refinance is easy for homeowners to qualify:
Employment verification not required
Income verification not required
Credit score verification not required
No need for home appraisal
So, in summary, you can be out of work, without income, carry bad credit and have no home equity. Yet, you still may be approved for this program. While this sounds too good to be true, the FHA has strong reasons for doing this. Make sure you are eligible for the streamline program before you spend the time an effort in applying for an FHA loan like the streamline.
FHA insures mortgages and does not make them, so it is the program's best interest to help more people qualify for a refinance of a higher interest rate mortgage. Lower rates mean people can more easily afford payments, and this means fewer defaults. The streamline loan is a quick and easy way to save money without breaking the bank.
FHA-Streamline Qualification Details
While qualifying for this FHA program is very easy, there are still some hoops to jump through:
Perfect, 90 Payment History
You must have on time mortgage payments going back three months. You cannot have any 30, 60 or 90-day late payments in the last three months. You are allowed to have 1 late payment in the last 12 months. And your loan must be current at closing.
210 Day Waiting Period
You must make at least six mortgage payments on your current FHA mortgage loan, and 210 days must have passed from the last closing date.
Employment/Income Not Checked
As noted earlier, FHA does not require your employment or income to be verified to refinance with a FHA streamline. You can indeed be unemployed if you meet other requirements.
Credit Scores
Payment history is much more important than credit scores, so you can have a credit score even as low as 500 to qualify. Read about the latest FHA-credit score rules.
Refinance Needs to Have Purpose
You must be able to show that there is a benefit to the refinance. This is referred to as a Net Tangible Benefit, meaning that the refi needs to reduce your payment by at least 5% (principal + interest + mortgage insurance).
Note that you cannot take cash out to repay bills under this program. The refinance must be to reduce your monthly payment.
Loan Balance Cannot Increase
FHA will not let you increase the loan balance to pay for charges of the loan. All costs such as origination, title and escrow must be paid by the borrower at closing or credited by the loan officer.
Insurance Requirements
This refinance is an FHA insured mortgage and you need to pay two sorts of mortgage insurance:
Upfront mortgage insurance payment when you close
Annual payment in 12 installments
For loans completed after June 2009, FHA upfront mortgage insurance costs 1.75% of the size of the loan. So, that is $1750 for every $100,000 that you borrow. FHA will automatically add that premium to your loan balance.
However, if you are refinancing within three years of the start date of the loan, FHA will give you a refund on your previous up-front insurance payment. The size of the refund drops as the three-year window passes. So, it usually is not a good idea to wait to refinance with FDA. The sooner you refinance, the larger the refund will be of this insurance premium.
Summary of Advantages and Disadvantages
Advantages
It is easy to qualify for a streamline refinance as you do not need to prove employment, income or credit.
No appraisal needed, so you can refi even if you owe more than the home is worth.
If you have below average credit, you still may be able to qualify. Compare the FHA Streamline to HARP Refinance.
Disadvantages
You would be required to pay for upfront mortgage insurance again and if your LTV is more than 78% you must pay annual mortgage insurance.
Closing costs: You cannot finance closing costs into your loan balance. So, if your loan is $200,000, you are looking at approximately $6000 in up-front costs.
Overall, the FHA Streamline Refinance is an excellent option for a current FHA mortgage holder to save money with a refinance, even if they are currently in difficult economic circumstances.
Written by James Swift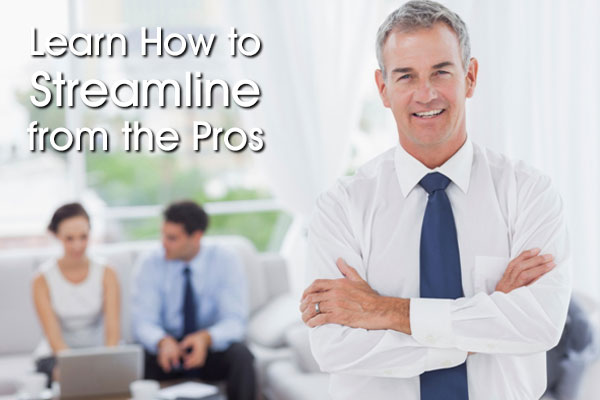 Pros and Cons of the FHA Streamline Refinance
If you want to refinance your mortgage to a new, lower rate, now could be a really good time. You probably can get a lower rate in 2018 if you qualify. The FHA Streamline Refinance program is one of the best out there for many FHA loan holders. You can get a 15 year or 30-year term, and fixed and adjustable rates are available. 2018 FHA loan limits were raised by Congress and HUD, so that is more good news.
Note that this loan program is only available to people who have an FHA-backed loan.
Let's look at the advantages and disadvantages of the FHA streamline refinance program:
Advantages
#1 You Do Not Need an Appraisal
FHA lets you use the original purchase price to be the current value of your home. This will save you because you do not have to pay for an appraisal of $400 or $500, and you also do not have to worry if the appraisal will be high enough. It also allows you to qualify for a refinance even if your loan is underwater. This means that you owe more on the home than it is worth.
#2 No Income or Work Verification Is Needed
Unlike traditional mortgages, not having work or documented income will not stop you from refinancing. This can be a huge advantage to someone who just lost their job and cannot afford their current payment. FHA wants to try to keep you in your home, so they are very forgiving regarding income and work for refinancing.
#3 Credit Scores Are Not Required
Usually, the FHA lender will not even check your credit score. For a person who has trouble paying their bills due to a lost job, this can be a life saver. However, be aware that some lenders may require a minimum credit score; 620 is often the standard. But if you run into a lender that has a credit score requirement you cannot meet, keep shopping. Different FHA-approved lenders have different credit requirements.
#4 The Process Is Faster
FHA Streamline Refinances do not require much in terms of documentation. Because of limited documentation and no need for an appraisal, an FHA refinance can take as little as two weeks.
So, if you have been delaying your refinance because you think it is going to be a pain, you may be in for some very good news.
#5 Rates Are the Same as a Regular Mortgage
As you probably already know, one of the major advantages of an FHA loan is that because it is backed by the federal government, you can get very low rates. As of summer, 2018, rates on FHA loans are as low as 3.5%.
When you refinance with FHA, you can get the same low rate as with your original mortgage. This can end up saving you hundreds of dollars per month on your mortgage.
#6 No Prepayment Penalty
You can pay off your mortgage ahead of time and you will not face any penalties. This is good because people should be encouraged not punished to pay off their debts sooner than later.
Disadvantages
The FHA Streamline program is a great deal, but there are some considerations to think about:
#1 Home Has to Be Your Main Residence
You cannot do a streamline refinance with a vacation home or rental property. There are situations where a landlord wants to refinance a rental property because they are having trouble renting the property or have higher expenses than expected. But you cannot do this refi on investment properties.
#2 One Late Payment Only in Last Year
FHA is forgiving on most things to refinance, but you may not have more than one late payment in the last year. So, if you have any more late payments than that in the last year, you will need to wait.
#3 Must Be Current on Mortgage
You cannot be behind on your first mortgage payments when you are closing on your refinance.
#4 ARM Restrictions
If you have an adjustable rate mortgage, you must be out of the lower rate introductory period before you can refinance.
#5 Net Benefit Is Required
It must be clear that there is a tangible reason or benefit to refinance. This means it must reduce your monthly payment by at least 5% when principal, interest and mortgage insurance are factored in.
#6 Closing Costs Cash or Rolled into Loan
Closing costs need to either be paid in cash at closing or rolled into the loan. This will cause your loan to have a slightly higher interest rate.
Bottom Line
If you have an FHA loan, there really are few reasons you would not want to do an FHA Streamline Refinance. The government makes this program so attractive because it would rather keep you in your home than have you default. So, you should definitely talk to FHA approved lenders today. Source: Discover the Advantages of Streamlining with FHA