Mortgage with Low Down Payment
Our lenders take great pride in providing competitive low down payment home mortgage programs for all types of borrowers. Our mission is to provide useful info about no cost home loans with a minimal deposit and house mortgages with low down-payments. We will help you meet lenders that offer low interest home financing with fixed or variable rate terms.
- 3.5% Down Payment with Loans from FHA

- No Down Payment with VA Approved Mortgages

- Down-Payment Assistance

- Preserve Capital on Home Loans with a Low Down Payment
Choose from several low-down payment loans for home buying transactions. Get a free home loan analysis today. Compare quotes on low down-payment mortgages now with no obligation to shop multiple lenders.
Are you searching for mortgage program with a small down-payment and no mortgage insurance? There are several new products with lender paid MI worth considering. In the past, it was very difficult to find a low down-payment loan that didn't hit you with monthly insurance, so do not let this opportunity to pass you by.
While VA is the most popular mortgage with zero down, FHA is the most popular house loan with a low down payment and that's high so many first time buyers have flocked to government home financing. Whispers around many mortgage circles suggests that Fannie Mae and Freddie Mac have been considering new programs that promote a home mortgage with a low-down payment option that is designed to help first time home buyers in emerging markets across the U.S.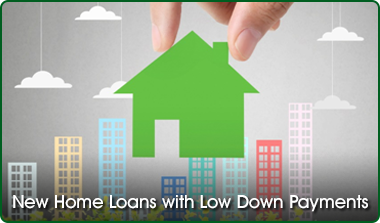 Does your state allow down payment assistance?Many states still enable borrowers to get mortgage help with down payment assistance. This is the easiest way to turn a low-down payment mortgage into a home loan with nothing down. Not all states permit down payment assistance, so talk with a loan officer or lender in the Nationwide's network today.
At Nationwide, we have earned a good reputation for customer service and flexible low-down payment mortgages. Shop from lenders that offer a wide array of mortgage products that have unique guidelines to reach out to more consumers. Mortgage rates on low down-payment loans have never been lower, so now is an outstanding time to secure a fifteen or thirty-year financing.
Popular Related Articles:
Buying a House With a Subprime Loan
Home Loans for People with a Low Income
What is a VA Home Loan?
Credit Score Requirements on Bad Credit FHA Home Loans
How to Pre-Qualify for a Mortgage
Top 9 Ways to Cuts Mortgage Closing Costs
How to Buy a Home with Limited or Poor Credit
Down Payment Assistance Loans for First Time Home Buyers