SubPrime Mortgage Loans
Buy or Refinance with Bad Credit
As more people have seen their fico scores drop our sub-prime lenders have introduced new mortgages for people with bad credit. In most cases, people need a "subprime mortgage" when they have lack of equity low credit scores or difficulties documenting their income. For the first time since the program's inception, rates on loans for people with low credit scores have fallen to a never-before seen level for qualified borrowers. And unlike most high risk lenders, we refer you to companies that do not charge pre-payment penalties when our customers want to refinance.
Compare Lender Quotes on Subprime Mortgage Loans for Refinancing or Purchasing
People that need a second chance loan will benefit from new opportunities from multiple lenders
Learn more about sub-prime mortgage loans for refinancing adjustable rates, bill consolidating, lowering monthly payments and cleaning up bad credit. If your credit scores have fallen recently, a subprime loan or 2nd mortgage may be the perfect interim loan until your credit rebounds
Sometimes waiting for your credit scores to go back up can cost you money. Until your fica scores rise, subprime mortgages can lower your monthly payments by consolidating credit card debt or fixing the rate with your existing adjustable rate loans. Nationwide provides several subprime mortgage programs for buying and refinancing.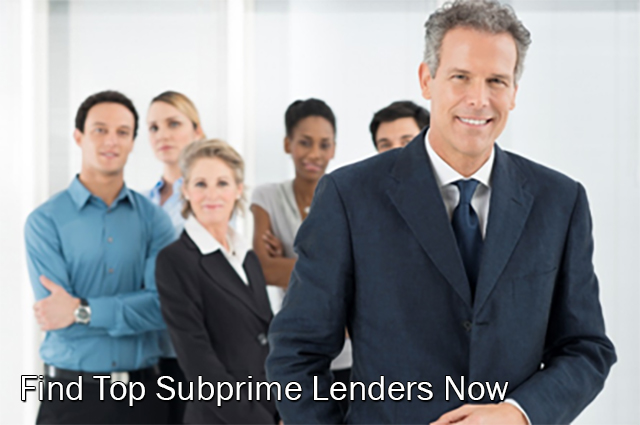 Poor Credit Mortgage
Refinance today and get cash for consolidating your debts even if you have low credit scores or past bankruptcies. Did you know you may be able to significantly reduce your current interest rate as well as lower your monthly loan payment so that you can save thousands of dollars each year? We also offer subprime mortgage programs that are government insured.
Rate & Term Refinance
The rate and term option is simply when a homeowner revises their interest rate or term on their lien without increasing the amount borrowed for cash out or consolidating debt. /in some cases you may be able to borrow up to 100% of the value of your home! FHA approves refinancing to borrowers that typically need a subprime home loan, but the rates are low.
Jumbo Mortgage or Non-Conforming Loans
These loans do not conform to the guidelines established by Fannie Mae or Freddie Mac or exceeds the conventional loan limit is called a Jumbo loan. These non-conforming loan amounts can go up to two million dollars. Unless you have good credit and some equity you may need a subprime mortgage lender to refinance your jumbo loan. Did you know that we can match you with some of the only non-conforming lenders that provide sub-prime financing to borrowers with low ficos?
In a recent report, the HL Wholesale revealed new statistics that many subprime mortgages were actually performing better than in recent years. They indicated that there were less defaults and the delinquency rates had fallen as well. Read more about subprime lenders online.