No PMI Mortgage
Find Home Loans with No Monthly Mortgage Insurance
We have helped thousands of people buy or refinance a home without paying mortgage insurance. A "no PMI mortgage" is a home loan that does not require the borrower to pay private mortgage insurance monthly. Nationwide Mortgages has partnered with several lending institutions that specialize in multiple no PMI mortgage programs that help making housing more affordable. Choose from several no PMI loan programs that do not require private mortgage insurance.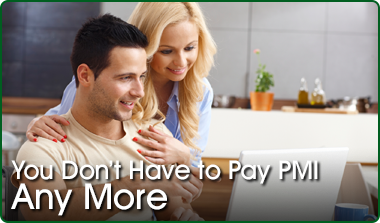 Get more info on a No PMI Mortgage that will reduce your housing expenses every month. Please complete the form below and our seasoned veterans will follow up with you to earn your business with a low rate mortgage and no PMI. Many homeowners have saved thousands of dollars a year by eliminating their monthly insurance payment associated with their mortgage. Now you can talk to companies that provide a path for low rate home buying with no mortgage insurance. Find out if you qualify for an attractive no PMI loan today.
At Nationwide, we strive to aim high with affordable home financing solutions for all types of borrowers. We are excited to help you become a homeowner or simply reduce your mortgage expense with a lower interest rate. Finding home loans with no insurance can be complex if you aren't talking to companies that have experience lender paid MI.
Find Top Home Loans with No Mortgage Insurance
Do you qualify for a No PMI mortgage with No Down-Payment at a Rate Below 4%? Find out if you meet the credit standards for this popular No PMI home loan program now. It costs nothing to review quotes and shop lenders.
- Lender Paid Mortgage Insurance

- 80-10- 10 Home Loans

- Non-Conforming Mortgage No PMI

- No PMI Refinance or Purchase
Can I get refinance a mortgage at 90% LTV? Yes, in some cases you do not need to be at 80% LTV to get a mortgage with no PMI. We off 90% loans with no PMI. The interest rate is slightly higher than the conforming loans below 80% but the monthly payment is lower when you compare it to a FHA mortgage that has mortgage insurance premiums paid monthly. Fannie Mae, Freddie Mac and private lenders have become very competitive with lender paid mortgages. With a slight increased interest rate, many borrowers have been able to secure home loans with no insurance. (Please note that we are referring to "no mortgage insurance." As borrowers are still required to carry hazard insurance.)
Benefits of a Mortgage without PMI
| | |
| --- | --- |
| | Low Total Housing Payments |
| | Increased Cash Flow |
| | Lender Paid Mortgage Insurance |
| | No Cost Home Mortgages |
| | 80 to 100% No PMI Home Loan Options |
| | Refinance without Equity or Mortgage Insurance |
How to Get a No PMI Mortgage
One of the frequently necessary evils of getting a home loan today is having to pay PMI, or private mortgage insurance, as part of your home loan.
Lender Paid Mortgage Programs Are Growing in Popularity
A PMI payment pays for insurance for your home in case you default. So, if you do not pay your mortgage, the lender will get paid back most of the loan balance with the private mortgage insurance. PMI is very common because many people can't afford to put down 20%. But if you put down a lot less, the risk to the lender is higher. Rather than greatly increase the interest rate, most people end up paying PMI until they reach nearly 20% equity and can refinance.
Clearly, the most common way that you can get rid of PMI is to simply make a 20% down payment when you get a mortgage. If you have 20% equity in the home, you will not need to have PMI anymore. But what about people who cannot afford to make a 20% down payment?
No PMI Loans Help Home Buyers Preserve Savings
Most new home buyers do not have the money saved to meet the traditional lending requirements of a 20% down-payment to buy their first home. And then there are many prospects that may have saved enough for the down payment, but then buying a furniture or landscaping because difficult because they have exhausted their savings. In many cases, a No PMI mortgage will free up enough funds so that first time house buyers can pay for home improvements needed to enhance their style of living.
When shopping for home mortgages, ask about the No PMI loans options and see if you can uncover some lender paid mortgage insurance programs.
Related Articles:

Top 7 Things to Consider When Getting a First Time Home Buyer Loan
Why High Credit Scores Help to Qualify for Low Rate Home Loans
8 Things to Help You Get a Mortgage Loan with Credit Problems
Credit Score Requirements for Bad Credit Home Loans